Most adults in Singapore have heard of a Credit Report even if they have not obtained one themselves. It is almost always the first document that any lender, from major banks to licensed moneylenders, will refer to when they receive a loan application.
What info does a Credit Report contain?
A Credit Report Singapore is divided into ten sections.
Section 1: Data Provided and Summary
This is where you will find all the applicant's personal details such as full name, NRIC, date of birth, and post code. It also lists basic financial credit info, including their first credit record on file, the number of credit lines in their name, the number of defaults and bankruptcies, and if there are identity theft issues.
Section 2: Personal Details
More personal details of the applicant
Section 3: Additional ID
Any other ID besides NRIC on record, e.g., passport
 Section 4: Names
Any official aliases
Section 5: Account Status History
All recent and active credit lines, including any home loan, personal loan, credit cards, overdrafts and any legal loan in Singapore.
Section 6: Previous Enquiries
A record of all recent requests for a credit report Singapore, either by the individual or banks and moneylenders.
Section 7: Default Records
A list of all defaults (late payments, missed payments, and debts sold off)
Section 8: DRS Records
All Debt Repayment Scheme records
Section 9: Bankruptcy Proceedings
Records of all bankruptcy proceedings in recent years
Section 10: Bureau Score
This section uses all the information from Sections 1 through 9 to come up with the individual's credit score, risk grade, risk grade description, and the likelihood of default.
Who can get a Credit Report?
Any legal resident of Singapore can apply for a copy of their Credit Report. For those who have just moved to Singapore or do not have any credit history, the report will simply state that there is inadequate financial information.
All data in a credit report Singapore is obtained from Credit Bureau (Singapore), also known as CBS. The company practices the highest level of information safety and security. There has never been a breach of CBS data.
What if there are errors?
It is possible that your Credit Report contains errors and such mistakes can affect your personal loan interest rates. If you spot such an error, contact the bureau immediately. You will have to provide evidence to dispute any data on the report.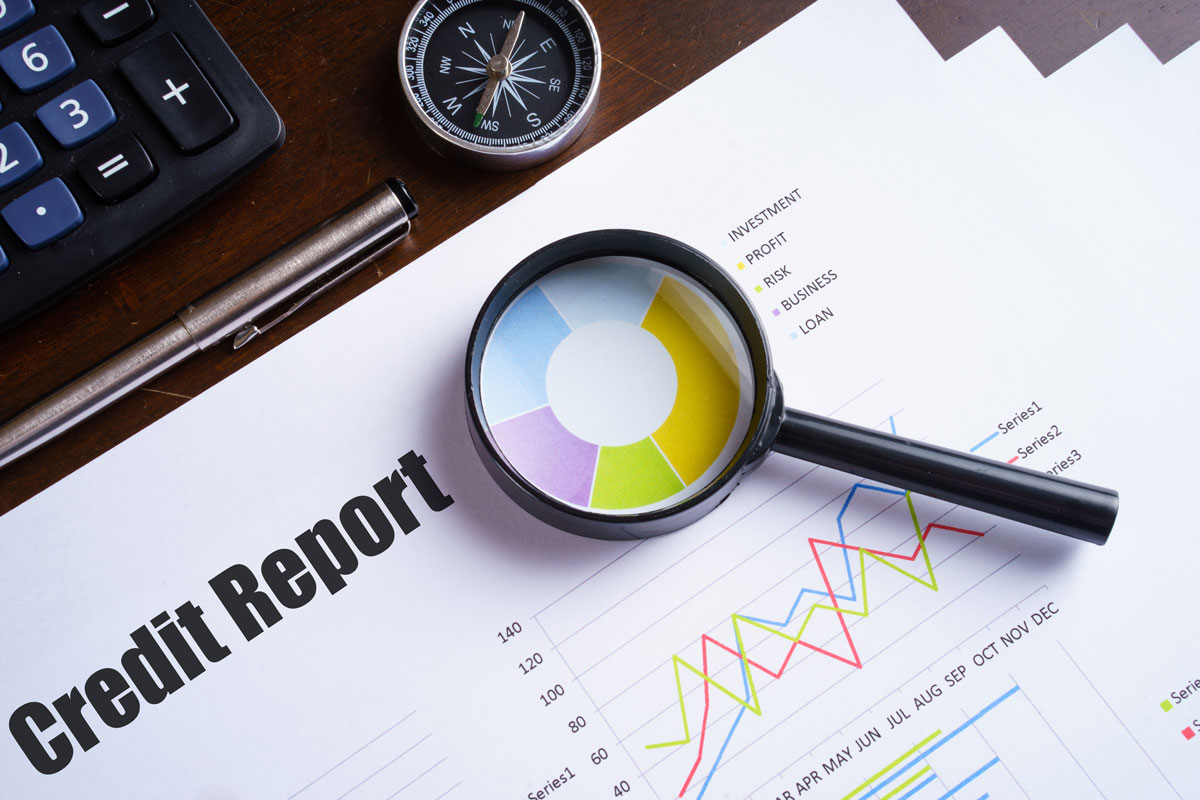 Why should you get your credit report?
Both individuals and business owners can benefit from knowing their credit status.
Accelerated loan approval
Business owners – A Credit Report is almost essential for current and aspiring business owners. Whether you are setting up or expanding a business, you will need capital. A good Credit Report will qualify you for a

legal loan in Singapore

faster than others. That speed can help you make the best use of opportunities as they present themselves.

Individuals – Whether it is a medical emergency, sudden vehicle breakdown, or legal fees, good credit gives you the money you need quickly. You can avoid such situations by

learning how to set personal financial goals

.
A good credit score tells lenders that you are a reliable borrower. They will offer you lower interest rates and may even waive certain fees and penalties. Hence, the better your score, the less you will waste on additional expenses.
Business owners – Lower interest rates to set up or expand operations

Individuals – Lower

personal loan interest rates

to be used for a variety of purposes
Business owners – Lenders appreciate individuals and businesses with good credit because they regard them as safe investments. They will extend higher credit limits, which means that you have access to more funds if you want to expand, or if you need to weather a temporary slow business period.

Individuals – Expenses such as weddings, school and university fees, and vacation funds can be huge. A high credit limit gives you all of the money you need at once.
Where to get your Credit Report in Singapore
Credit Reports in Singapore are issued by CBS or Credit Bureau (Singapore). CBS is a joint venture between the Association of Banks in Singapore (ABS) and financial services company Infocredit Holdings.
Where does CBS get its information?
ABS members share their credit information with CBS. CBS then organises this diverse information by the individual and shares it in the form of a Credit Report when a valid request is made.
The process of getting your Credit Report
You can 3 options to apply for a Credit Report:
1.
Credit Bureau Singapore
2 Shenton Way,
#20-02,
SGX Centre 1,
Singapore 068804
Ph: 6565 6363
You may apply online here.
2.
CrimsonLogic Service Bureau
Location 1
133 New Bridge Road,
#19-01/02 Chinatown Point,
Singapore 059413
Ph: 6538 9507
Location 2
Supreme Court Lane,
Level 1, Supreme Court Building,
Singapore 178879
Ph: 6337 9164
3.
SingPost
Any Singpost branch
Requirements
You will need to prove your identity to apply for a Credit Report. You may use your NRIC or passport for this purpose.
Cost and Time
A Credit Report costs S$6.42 (GST included).
If you need your report urgently, SingPost offers a 2-hour Express service for S$17.12 (GST included).
Improving your credit score
A good credit score is always an advantage. Here are some simple steps to improve your credit score:
Pay all debts – Pay all outstanding amounts in full and on time

Don't overuse credit – Maintain credit utilisation at or below 30%

Have a range of credit lines – Numerous credit cards, a

personal loan

, home loan, and car loan improve your score

Don't enquire too often – Frequent requests for credit checks raises red flags.