The benefits of being a Grab Taxi and Gojek driver in Singapore are aplenty. If you have always wanted to be your own boss, working 'own time, own target' style, these taxi-hailing platforms are the next best thing for drivers looking for a flexible yet rewarding career.
Apart from the flexible hours among other benefits, Grab Taxi and Gojek also offer a slew of incentives if you manage to hit their monthly targets. It is no wonder why more and more drivers are turning to these platforms for an alternate source of income.
Before you start quitting your job to join Grab Taxi or Gojek full-time or even consider driving part-time, read on to find out how a Grab Taxi and Gojek loan at Galaxy Credit can help you when you urgently need cash. Small and quick loans can go a long way in helping you focus on your career and pave a smoother path to financial freedom.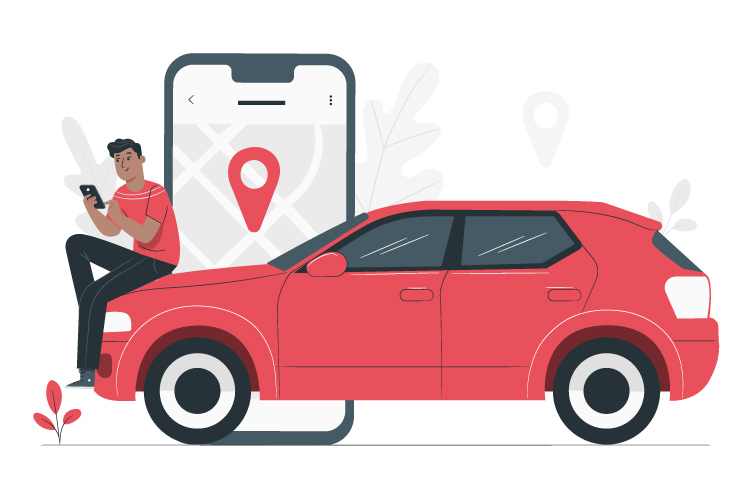 Benefits of a Grab Taxi and Gojek loan
With the rising cost of living in Singapore, many Singaporeans are looking to increase their income by having a side hustle. Where taxi drivers are concerned, many of them are turning to Grab Taxi or Gojek to make extra money on the side, and some even exploring driving full-time.
Let's cut to the chaste on the major benefits of a Grab Taxi and Gojek loan for seasoned and new drivers.
Hassle-free and fast loan application process
Low interest rates
Flexible repayment terms
Hassle-free and fast loan application process
The most important aspects of applying for an urgent loan are simplicity and speed. Many tend to take this first step for granted without realizing how much of a hassle applying for other forms of financial loans can be. As a licensed and reputable moneylender in Singapore, Galaxy Credit is fast and efficient when it comes to processing your loan application. Enjoy a seamless experience from your loan application to cash disbursement when you take out a loan with us.
The Moneylenders Act mandates proper procedures for every loan application to ensure a transparent and fair process. We offer Grab Taxi and Gojek loans from a minimum of $400 to a maximum of 6 times your monthly income. When you apply for a loan with us, our loan officers will review your application process and work out an agreeable loan scheme that suits your financial situation.
At Galaxy Credit, customers can expect their applications to be processed within an hour and their cash to be disbursed within 24 hours. This hassle-free and efficient process is what keeps our customers coming back time after time when they are in need of a quick cash loan.
Low interest rates
Flexible repayment terms
What can you use a Grab Taxi and Gojek loan for?
Our Grab Taxi and Gojek taxi loans come in handy in many situations. If you are a new driver who is joining these companies with no past experience, or a seasoned driver with many years of experience on the road, you may need the loans in one way or another for emergencies such as:
As a Grab Taxi and Gojek driver, your most important asset would be a car. If you don't already own a vehicle, renting is a more affordable option. However, a new driver might need some time to get used to the rental, parking and petrol fees. While there might be fuel and parking fees subsidies or discounts from Grab Taxi and Gojek, unforeseen circumstances may arise where you are unable to meet your targets and cover your rental for a month or two. If you find yourself cash-strapped and need a small sum to tide through, a Grab Taxi and Gojek loan can help save the day.
We never know when an emergency or disaster may befall us. It is, however, comforting to know that in the event of an unfortunate circumstance that you have a reliable and convenient loan to fall back on.
The most common occupational hazard of a driver is car accidents. Be it minor or major accidents, these emergencies usually require a lump sum of cash for car repairs and medical fees. If you are unable to wait for your insurance payout, you can consider using a Grab Taxi and Gojek loan to tide you through this period and pay for the emergency fees upfront.
In another unfortunate scenario, a car breakdown can also occur. When this happens, drivers will not be able to work for a week or so until their car gets repaired which will affect their income drastically. Not only does the driver have to fork out his or her own money to fix the car, they might not have enough to cover their rental for the month having been unable to drive for a week.
Our Grab Taxi and Gojek loans are here to help you get through any rainy day.
An uncommon reason why drivers would need a Grab Taxi or Gojek loan would be taking a well-deserved break. Many drivers work through weekends and public holidays without proper rest at all. Driving is a physically demanding job. Driving long-term can take a toll on one's physical and mental well-being as stress levels can skyrocket when one constantly faces competition on the road and rush against time to meet targets.
At Galaxy Credit, we believe that our Grab Taxi and Gojek loans can help you take a breather without burning a hole in your pocket. Take the break you truly deserve. Give yourself a week or two to relax and catch up on other commitments. Spend quality time with your family and friends. After all, tomorrows are not promised. A Grab Taxi or Gojek loan allows you to take a short break while not having to worry about your rental fees or income for that brief period of time.
Our loans are designed to help you drive (and rest) with a peace of mind, with a wide array of options to suit your financial needs.
At Galaxy Credit, we believe that loans should be accessible to everyone. Our simple application criteria ensures that you can meet them easily and get the financial assistance you require:
Minimum age of 21 years
Possess a vocational license and/or taxi pass
Provide a proof of income
Provide relevant documents such as car rental agreements and car downpayments
Be a Singaporean / PR / EP or S-Pass Holder
Apply for a quick and hassle-free Grab Taxi and Gojek loan with Galaxy Credit today and drive your way to a better tomorrow.