Thinking of furthering your education? Apply for a study loan to realise your dreams
We all know the importance of education in this day and age. Education encompasses our lives and is one of the key components that bring growth and progress to society. However, the cost of getting an education is not a privilege many people can afford.
In Singapore, for local universities, even subsidised tuition fees can cost anywhere from $24,600 to $36,000 for a 3-year course. For 4-year courses such as law and medicine, it can easily go up to $145,000 or more.
Historically, education fees in Singapore have been on the rise. For private institutions, the school fees are even steeper.
If you are a student looking to further your studies locally or abroad but are low on funds, a study loan can help you realise your dreams sooner than you think. Even for adults looking to upgrade their skills by attending courses and trainings, we have study loans to help you out as well.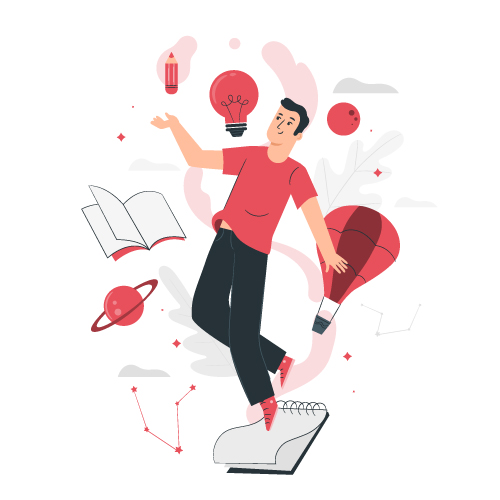 In Singapore, universities are grouped into 2 sections as such:
Publicly-Funded Autonomous Universities
According to the Ministry of Education (MOE), there are currently 6 autonomous universities in Singapore:
Nanyang Technological University (NTU)
National University of Singapore (NUS)
Singapore Institute of Technology (SIT)
Singapore Management University (SMU)
Singapore University of Social Sciences (SUSS)
Singapore University of Technology and Design (SUTD)
Private Education Institutions
There are also private education institutions such as:
Kaplan Higher Education Academy
Management Develop Institute of Singapore (MDIS)
SIM Global Education (Singapore Institute of Management)
PSB Academy
The tuition fees for publicly funded autonomous universities and private education institutions vary even with various subsidies in place. Grants and subsidies are also subject to approval and not everyone would be able to get the financial assistance they require.
Of course, some students in Singapore would prefer to pursue their education overseas in countries such as The States, UK and Australia. This would then incur additional living expenses among other necessities.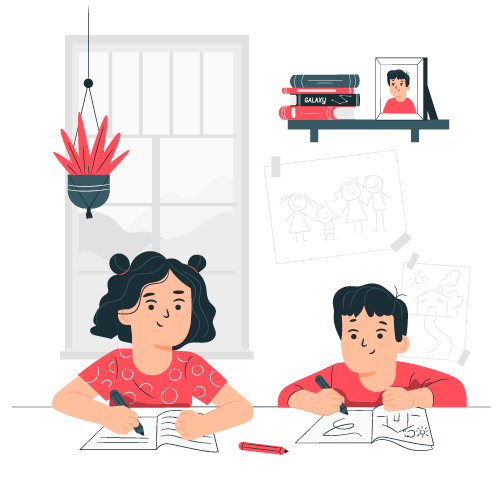 Why you should apply for a study loan
With the above pointers in place, you should go forth and apply for a study loan that best suits your financial needs. Once you have successfully applied for one, it is important to manage your finances during your loan period so that you can repay the loans promptly when you graduate.
A degree may be one of the more valuable certifications you can own in your lifetime. It doesn't come cheap but it will go a long way in helping you kickstart your career and open up more job opportunities. In this day and age, getting a degree is a common feat but would still add value to your skills. With a career goal in mind, it is important that you consider the right educational path to help you attain your goals.
If you are a working adult or someone in their mid-career looking to upgrade your skill sets, a study loan can also come in handy. Galaxy Credit also offers smaller loan amounts to cater to needs such as course fees, textbooks and overseas living expenses.
Kickstart your further studies with Galaxy Credit's comprehensive and fuss-free study loans. Knowledge is priceless. Start investing in your future today. Contact Galaxy Credit to find out more about your study loan options.
How a study loan can help you attain your education goals
No matter what your education goals and plans are, Galaxy Credit has study loans readily available for your every need. Before applying for a study loan, do consider the following factors and how they can help you in getting a loan successfully:
At Galaxy Credit, our minimum age for a loan application is 21 years old. If you do not meet the age requirement, your family or next-of-kin can help to apply for a study loan on your behalf.
As our loan amount varies depending on the borrower's income, if your family or next-of-kin is applying for the study loan for you, they will need to provide a proof of income that shows their recent payslips to determine their ability to repay the loan.
Before taking out any study loans, it is important to consider the interest rates. At Galaxy Credit, we offer low and simple interest rates from 2.27% per month, subject to approval. Our interest rates are competitive and much lower than those of banks and credit cards.
We believe that a high interest rate would deter many students from taking out a study loan, thus hindering their education. As such, you should do ample research and look for the best loan package with low interest rates that will not leave you in a high amount of debt when you graduate.
When you apply for a study loan with Galaxy Credit, our experienced and friendly loan officers will assess your loan amount and finances to work out a study loan package that suits your needs.
It is also important to be able to take out a loan that you will be able to repay comfortably within means. Galaxy Credit's flexible repayment terms allow you to stretch your loans up to 12 months so that you can focus on your education journey without the additional financial burden.